Are You Ready for the Next-Level Midsize Truck?
Kunes Buick GMC of Milwaukee is thrilled to introduce you to the epitome of luxury, technology, and capability in the midsize truck sector: the revolutionary 2024 GMC Canyon AT4X AEV Edition. GMC is raising the bar, promising an exhilarating and unmatched experience for all truck lovers. Here's a sneak peek into what makes this GMC Canyon the crown jewel of midsize trucks.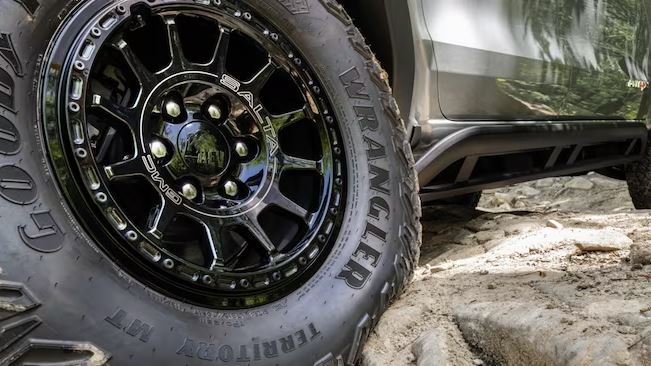 Tackle Any Terrain with Unbeatable Off-Road Features
Ever dreamed of a midsize truck that adapts effortlessly from smooth city roads to rugged trails? Kunes Buick GMC in Milwaukee brings you closer to this dream with the 2024 Canyon AT4X AEV Edition. Equipped with massive 35-inch Goodyear Wrangler Territory MT tires, this GMC Canyon is built to dominate every kind of terrain. Its elevated stance ensures a perfectly clear view of your next adventure, promising both thrill and safety.
Experience the durability with heavy-duty bumpers and an extraordinary ground clearance that fears no rocky paths. And the cherry on top? A pioneering launch control feature, ensuring swift starts whether on highways or trailblazing through the wilderness.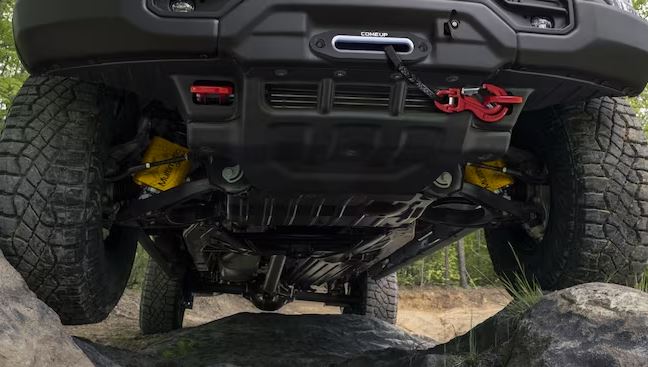 Sophisticated Design Meets Smart Technology
At Kunes Buick GMC of Milwaukee, we believe that the inner beauty of a truck is as crucial as its rugged exterior. The 2024 GMC Canyon effortlessly blends sleek design with state-of-the-art technology. Step inside to find a rich digital display and a generous touchscreen that syncs quickly with your phone, allowing seamless connectivity even in the wild. Moreover, with the latest Ultifi software, your GMC Canyon grows with you, constantly updating to bring the latest technological advancements to your fingertips.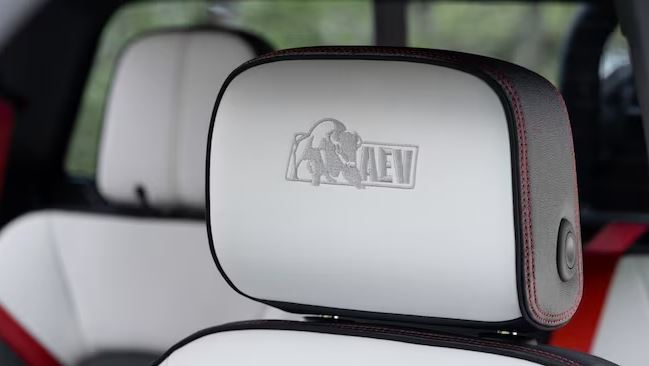 2024 GMC AT4X AEV Features
Gigantic Tires for Every Adventure: Trust the massive 35-inch tires to guide you safely through all your adventures.
Exclusive Wheels: Unique AEV beadlock-capable Salta wheels to add to its robust look.
Extra Ground Clearance: A high lift of 4.5 inches, giving it a ground clearance of 12.2 inches, perfect for a heightened view and tackling rocky paths.
Heavy-Duty Bumpers: Featuring winch capability at the front, embrace the tough terrains with these robust front and rear bumpers.
Branding that Stands Out: Experience luxury and exclusivity with prominent AEV branding across the vehicle, including on bumpers and embroidered head restraints.
Ultimate Underbody Shield: Comes with five sturdy steel skid plates to protect vital parts of the truck from damage during off-road expeditions.
Customizable Control Switches: Three additional auxiliary control switches for integrating off-road and overlanding accessories.
Improved Approach and Departure Angles: Achieves a 38.2-degree front approach angle and a 26.0-degree departure angle, allowing for smoother navigation over steep terrains.
Launch Control Feature: New Baja drive mode with a launch control feature for improved acceleration both on and off-road.
Smart Tech Inside: An 11.3-inch touchscreen infotainment system with wireless Apple CarPlay and Android Auto connectivity.
Future Ready: Equipped with GM's new Ultifi software platform that allows for over-the-air updates, adding new features and experiences over time.
Your Adventure with Kunes Auto Group Starts Soon!
The wait for the ultimate powerhouse of luxury and capability is almost over. The 2024 GMC Canyon AT4X AEV edition will be available to order later this year. It's time to start marking your calendars and planning the adventures that lie ahead with this remarkable midsize truck.
Prepare yourself for a fusion of luxury and robustness that promises unmatched adventures. Stay tuned to our blog for the latest updates on the 2024 GMC Canyon AT4X AEV Edition and other exciting news!